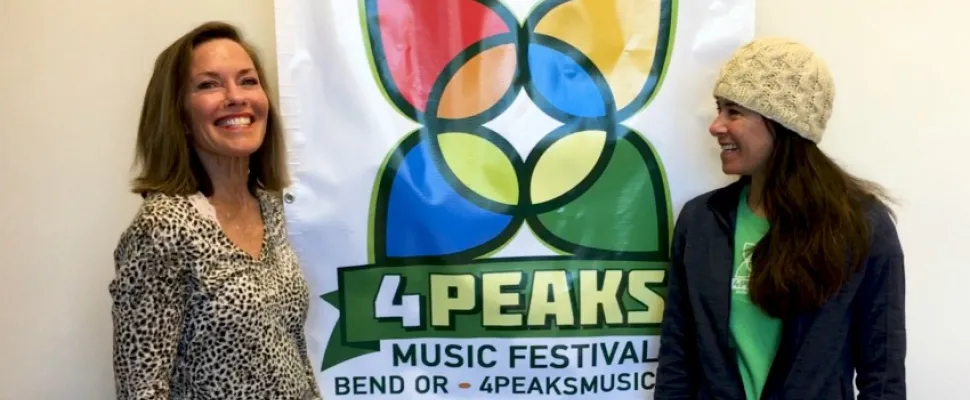 What's New at the 2018 4 Peaks Music Festival?
---
Karen Malanga talks with Stacy Totland of the 4 Peaks Music Festival about what's new for the festival in 2018 – House Talk Episode 54
https://nestbendrealestate.com/wp-content/uploads/2018/03/4-Peaks-House-Talk-first-promo-2018.m4a
Karen Malanga: Hi, this is Karen Malanga with another episode of House Talk. I am so excited to have Stacy here, the promoter of 4 Peaks. I can't wait until June! I don't have my tickets yet. I got to buy my tickets.
Stacy: Oh, yes, you do.
Karen: And so, Stacy, can you tell us some of the bright spots that's going to happen this year and maybe some differences from last year?
Stacy: Yeah! We're really excited this year because not only [do we have the year up our belt] up there at the Stevenson Ranch, we know exactly what we want to implement and do this year. And we have another great year for the kids planned with Kidlandia, an expanded kid area there. Hayden Homes is bringing in a play structure […]
Karen: Oh, that's so generous.
Stacy: And the Festival is presented by Hayden Homes this year which is so generous.
We have an RSVP system this year for camping. So people can actually pick certain areas to camp. We have a GoWesty area with all the VW's, we have RV's, […] and tent camping.
Karen: Fun! That would make it easier to find my friends because, last year, I was like, "Oh, who are you?" I thought I was in the right camp, and I was in the wrong one.
Stacy: Yeah! And maybe you have a tent, you don't want to be by a trailer, or vice versa.
Karen: That sounds great!
Stacy: Yeah.
Karen: So, what are the dates?
Stacy: This is June 21st to 24th this year.
Karen: Awesome!
Stacy: It's way later than the school system. Everybody will be out of school. And more information is at the website. I don't know if it's on here. It's 4PeaksMusic.com.
And yeah, we kick it off Thursday night. We have the Late Night Silent Disco and yoga this year again. So we've got a lot of experiential things happening this year.
Karen: That sounds great! So exciting!
So, once again, everyone, you can go to 4PeaksMusic.com.
https://media.blubrry.com/house_talk_bend_oregon_real/p/nestbendrealestate.com/wp-content/uploads/2018/03/4-Peaks-House-Talk-first-promo-2018.m4a
Podcast: Play in new window | Download
Subscribe: Apple Podcasts | RSS