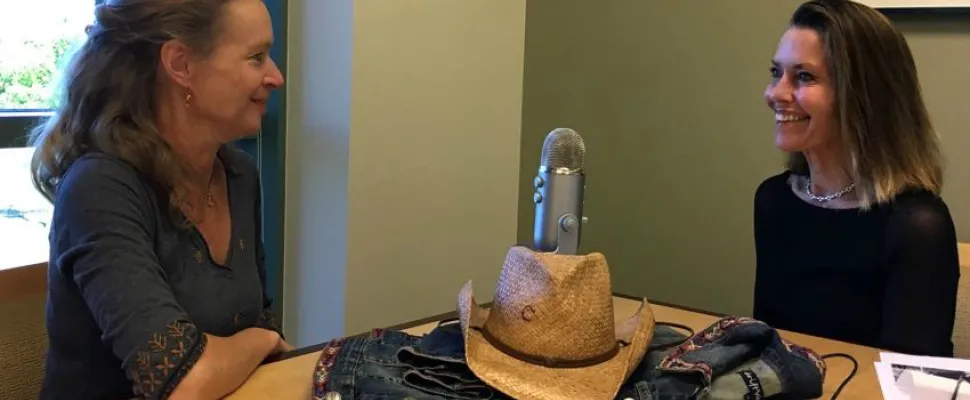 What Should You Wear to Summer Music Festivals? with Rebecca Meade of Desperado Boutique in Bend, Oregon
---
House Talk Episode 38 – Advice on Summer Music Festival Attire from Rebecca Meade, of Desperado Boutique in Bend, Oregon!
https://nestbendrealestate.com/wp-content/uploads/2017/06/House-Talk-with-Rebecca-of-Desperado.mp3
Karen Malanga: Hi, this is Karen Malanga with another edition of House Talk. I'm so excited to welcome Rebecca Mead here from Desperado. It's fun to have a clothing store represented here in House Talk. And what's really unique about Desperado is that the owner, Joanne, actually moved her store from Portland to Bend because she found Bend so wonderful.
So, Rebecca, with summer music festivals on the horizon, what do you have at Desperado to offer to these festival-goers?
Rebecca Mead: Well, I think Desperado carries a vast assortment of clothing that works great for all of the music festivals that we do have in town.
I always tell people the first thing they need to think about is what's the weather going to be and what is the venue like. Those factors play into what you want to wear. For our music festivals, you really kind of want to have an effortless Bohemian-comfortable outfit on as some of the festivals go on for a couple of days.
So, you have to kind of think in layers. You may be spending the hot part of the day there into our lovely, cool Central Oregon evenings. So, I tell people to think of dressing in layers.
A good thing would be like a sundress within something like one of our snappy shirts that can be embroidered or colorful that you could put on in the afternoon when that sun is kind of beating down on you.
Karen Malanga: Sure!
Rebecca Mead: A really important thing is some sort of wide-brimmed hat. Cowboy hats work great especially if they have the little string that you can then—you know, once it's night, you're not going to lose it, you can just throw it on your back. It's still sort of a cute accessory.
Karen Malanga: I never really thought it through like this. I know our first festival coming out is 4 Peaks. It's like a 4-day festival.
Rebecca Mead: Absolutely!
Karen Malanga: So, it does require some thought in wardrobe shopping.
Rebecca Mead: Yeah! I mean, even like your footwear. You're going to be out in the grass. There are like areas that are kind of dirt. So wear your cowboy boots in, but then pack your flip-flops in your bag. So by the afternoon, you can do that little switch-out. And then by evening, you're back into your boots or your moccasins. You're just comfortable then for the next few days.
Another key thing of course is a jacket. I love a jean jacket. Everybody should have one. Right now, they're super fun. And they have lots of embroidery. We're seeing patches on them. If you don't want to go buy one, you can even embellish one that you've already got.
Karen Malanga: Oh, what a good idea.
Rebecca Mead: It's just sort of that fun look. We've seen a lot of graphic tees that you could wear with a nice pair of jeans or moccasins that have got fringe on them or maybe have a little fringe on your handbag.
Just be fun! Be playful. It's kind of that boho look that everything goes.
Karen Malanga: Oh, I'm in the mood to go shopping. So how do I find Desperado?
Rebecca Mead: Well, we are located in the Old Mill District. We're on the end next to Naked Winery just down to where the old Orvis Building used to be.
We also have a shoe store connected to us. So it's Desperado, and then we say "With Shoes & More is right next door." That carries everything from sandals to flip-flops to cowboy boots to moccasins to shoes you can wear to anything.
Karen Malanga: Perfect!
Rebecca Mead: Hybrid sneakers are really in right now. That works too for a music festival.
Karen Malanga: So again, you're located in the Old Mill. And what days are you open?
Rebecca Mead: We are open seven days a week.
Karen Malanga: Oh, that's great to know.
Rebecca Mead: We open at 10, we close at 8. And then on Sundays, 11 to 6.
Karen Malanga: Perfect! Thank you so much, Rebecca.
Rebecca Mead: You're welcome. Thank you.
https://media.blubrry.com/house_talk_bend_oregon_real/p/nestbendrealestate.com/wp-content/uploads/2017/06/House-Talk-with-Rebecca-of-Desperado.mp3
Podcast: Play in new window | Download
Subscribe: Apple Podcasts | RSS