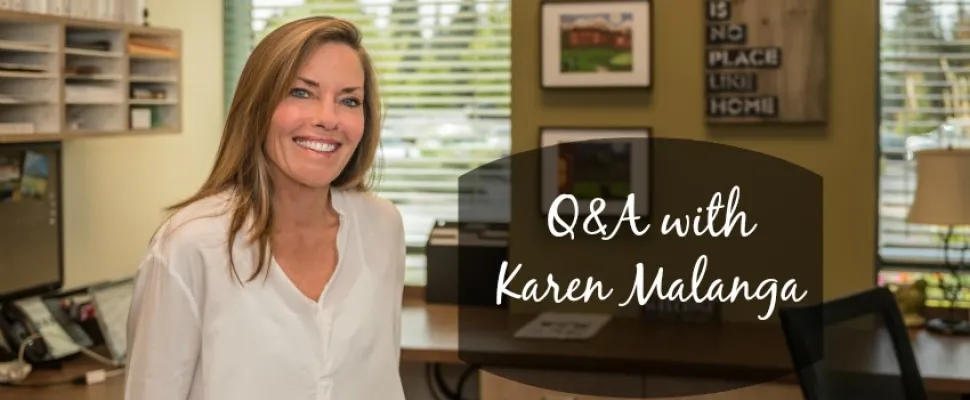 What is it like to work with Nest Bend Real Estate?
---
You may be wondering what it's like to work with Nest Bend Real Estate to buy or sell and home in Bend, Oregon. Here are a few of our most frequently asked questions and the answers from our founder, Karen Malanga.
Question 1: How Did You Come Up with the Name 'Nest Bend Real Estate?'
I look at Bend as a special nest, because we are surrounded by wilderness, which is unusual, too. Coming from southern California, you know, you just roll from one city into the next, there's no differentiation. And here we have the wilderness surrounding us, so we are a nest, we're in a special spot and my children and I like to help someone else find their nest. We have the four seasons, too, so you know how when fall comes and you just want to get cozy? And that's how we approach helping people find a home.
Question 2: How would you describe your typical client?
We don't have a typical client. We help people that I've known for the past 12 years, and then perhaps their children or their cousins. So it could be someone from Bend, someone from Portland, someone from southern California, from Arkansas, Texas. We really don't have a typical client.
Question 3: Nest Bend works as a team, what does that mean?
Going from being an individual to now being a team with my family has been a wonderful transition.  I think what many people think sometimes is they think, "Oh my gosh, a team–I'm going to get lost," you know, "I'm not going to have a point of contact."  One of the things that we really emphasize in our group is that you will have one point of contact and I think that that helps people feel like, "Well, we're not going to get lost in a shuffle."  Again, it goes back to treating everyone as an individual, but if you list with me, you're always going to be talking to me and I think that it's really important to have that one-on-one relationship, even when you have a group of people.
Question 4: What rolls do your son and daughter play on the Nest Bend team?
First of all, we work much better together than I ever thought we would. At first I was nervous because I've always been just doing this by myself. It was kind of an interesting transition and one that I'm so happy about.
Kristin brings a lot of transactional experience to the table. She was the transactional coordinator for a large builder and has handled hundreds of contracts and that's invaluable when you're getting into more complex real estate contracts. And then my son Jonny is the perfect age for social marketing and that's his expertise – it comes to him naturally and I really believe he helps market our listings in a much more well-rounded way and targeted way than I was able to do in the past.
https://media.blubrry.com/house_talk_bend_oregon_real/p/nestbendrealestate.com/wp-content/uploads/2015/12/QA-with-Karen-Malanga-of-Nest-Bend-Real-Estate.mp3
Podcast: Play in new window | Download
Subscribe: Apple Podcasts | RSS