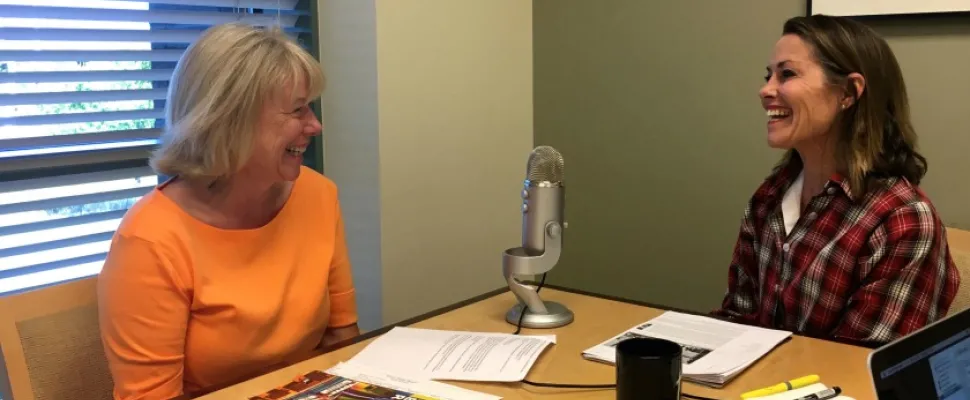 Tower Theater's Allison Hamm – What to Look Forward to at this Bend, Oregon Gem!
---
House Talk Episode 16 – Tower Theater's Allison Hamm – What to Look Forward to at this Bend, Oregon Gem!
https://nestbendrealestate.com/wp-content/uploads/2016/08/Allison-Hamm-Tower-Theater_Edited.mp3
Karen Malanga: Hi, this is Karen Malanga with another edition of House Talk.
Today, we have a different visitor. I'm so excited to welcome Allison Hamm. She's the Chairman of the Board of the Tower Theater here in Bend.
For those of you that don't know much about the Tower, I've been living in Bend for 19 years, and when I moved here I had to go to Portland to get my culture fixed.
And the Tower has grown since I've moved here. The lineup is amazing. And I know that a lot of people feel more comfortable moving to Bend because we have the Tower Theater.
So, Allison, can you just explain a little bit about what's going on with the Tower this year and anything else you'd like to let us know about the Tower Theater?
Allison Hamm: Absolutely. One of the things we definitely hear from a lot of people in town is the love the diversity and the range of offerings at the Tower.
Karen: Definitely!
Allison:  There are shows that we present—and that's about a third of the 200 days a year that the Tower is being used— vary from country singers to international groups. We, as of the last year, are calling March "Mariachi March."
Karen: That's fun!
Allison: And what happened was, a year and half years ago, we had the Mariachi Group coming from L.A. for a Christmas show. And we had a local teacher contact us and say, "Hey, we have a Spanish emersion program. Could you bring the Mariachis to the school?" And they immediately agreed.
And from that it has grown. They came back last year. We've seen that the zip codes of people that come to this show are more diverse than a lot of our other shows. The kids love it. And so, now, they're coming back for the third year in a row this coming March.
So, it's international groups like that. It's kind of golden oldies, like the Drifters.
And we also have some great local promoters that rent the venue, that have really helped us diversify. Neko Case, that was a Random Presents show last spring. So they helped us bring in groups that we may not be firsthand in touch with. They can bring in and diversify to the younger audiences as well.
Karen:  That's great.
Allison: And then, of course, one of the things we're most proud of is the opportunity to grow the local talent.
Karen:  Yeah.
Allison: So, every September, when we kickoff our season, we kick off with a local production. Bend is incredibly lucky to have two or three local producers. I've spoken to a theater executive director in Bellingham that was green with envy when he found out that a town similar to his size had three local producers that would put on a big show to kick off each season.
Have you been to one of them by any chance?
Karen: Oh, yeah. I go to the Tower all the time. I've enjoyed everything. I've never had a bad night at the Tower, actually. I think what I appreciate too is just keeping the Tower—I mean, in the heart of downtown Bend, historic downtown Bend. The renovations that were completed in the 1990s, it's wonderful. It has a great feel to it.
Allison: It is.
Karen: It's great.
Allison: We're very, very fortunate that our staff, including the leadership of Ray Solley as Executive Director, brings in groups and has connections all across the U.S. and the world to bring in groups that are very difficult to bring into a venue that has only 450 seats.
Karen: Exactly!
Allison: There is no bad seat in the house.
Karen: That's so true. Even up in the back of the balcony, it's quite nice up there.
Allison: Absolutely! And we're at the point now where we have over 55,000 people a year that come through our doors.
Karen: Isn't that amazing, Allison?
Allison: It's fantastic!
Karen: Yeah, when you think about that. So, Allison, in closing, can you name a few of the special events that occur at the Tower on an annual basis?
Allison: Absolutely! We are home to plenty of non-profits and a few commercial renters that come back every year. BendFilm in October, our staff calls October "Rock-tober" because we have now the new design conference that started last year in October.
We have the Education Foundation that does their Trivia Bee every year. We have the news conference in March. We started the A Cappella Festival last year in February.
We have lots of local nonprofits that come to us every year for raising funds or just putting on great conferences. Bend Venture Conference is another one.
Karen: Yeah, that's coming up too, isn't it?
Allison: October.
Karen: I know. I was interested in their patent workshop actually.
So, Allison, what's the best way for people that—it seems like everyone is familiar with the Tower. But if someone isn't, how can they find information on the Tower Theater?
Allison: Absolutely! The easiest way whether you're in Bend or out of Bend is the website. It's TowerTheatre.org—and theatre is R-E at the end, not E-R.
Karen:  Okay.
Allison: And if people want to have first dibs on tickets and hear about shows as we add them during a season, become a member. Membership starts at $75 and it's completely tax deductible.
Karen: Thank you so much for being with us today, Allison. I know you're really busy because it's a hectic time of year here in Central Oregon, and the Tower is thriving. I so appreciate your time. Thank you.
Allison:  Thank you!
https://media.blubrry.com/house_talk_bend_oregon_real/p/nestbendrealestate.com/wp-content/uploads/2016/08/Allison-Hamm-Tower-Theater_Edited.mp3
Podcast: Play in new window | Download
Subscribe: Apple Podcasts | RSS