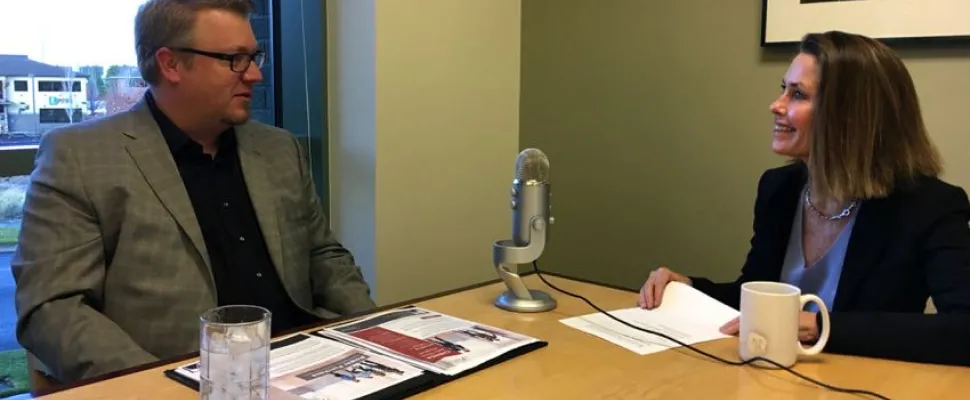 New Home Loan Options with Randy Vance of Premiere Mortgage Resources
---
New Home Loan Options from Premiere Mortgage Resources: Zero Down FHA Loans and 1% Conventional Mortgages – House Talk Episode 49
https://nestbendrealestate.com/wp-content/uploads/2017/12/Randy-Vance-Edited.mp3
Karen: Hi, this is Karen Malanga with another edition of House Talk. And I'm really excited to welcome back Randy Vance, one of our premiere mortgage brokers in Central Oregon. And the company that he's with is Premier Mortgage Resources.
The reason he's here today is he sent me this really interesting email. And he was presenting two new programs that he has to offer. One is a zero down FHA program and the other one is a 1% down conventional program.
These are both really exciting products, Randy. And I'd love for you to explain them to our listeners.
Randy: Absolutely! I'm really excited about these products. The [Chinella] Zero Down Program from FHA is actually a gift that we give as a lender to the client to buy.
Karen: Wow!
Randy: So, there's a lot of people out there paying rent that don't have a whole lot of excess cash flow for that big down payment. We help them with that down payment.
And there's no income restrictions on that. If they make more than the area median income, then we'll give them a 0% second mortgage. So they're paying no interest on basically a 0% loan.
The Power Purchase Program that we have is our 1% down conventional program. And essentially, we give a 2% gift to the borrower. It's a 3% down kind of home possible program with Freddie Mac. And we give a 2% gift. And the other 1%, they bring in on their own.
Karen: Wow! So, you're really reaching out there to get some more customers and help people buy a home.
Randy: Well, there's a lot of people out there that are qualified. And with home prices going up in Central Oregon, 100% financing is coming back.
Karen: It kind of makes me nervous, Randy.
Randy: But this go around, Karen. And I know there's going to be some nerves out there. This is not the return of subprime. These are qualified borrowers. These are not what we called straw borrowers back in the day.
Karen: Sure! Alright. Yes, you're going to make sure that everyone is really prequalified.
Randy: Yeah, absolutely.
Karen: Yeah, I think I have some clients that this could be a big advantage for because they've been saving for their down payment.
Randy: Yeah, there's quite a few people that are on the fence right now. They're already  paying $1500 or $1600 a month in rent when they could be owning. They just don't know how to get there.
Karen: Yeah!
Randy: So, I think this is going to bring a lot of new buyers out of the woodwork.
Karen: So, how does a potential buyer reach you, Randy? What's the best way?
Randy: They can reach us a couple of ways. They can call me on my cell phone at 541-280-8294. Or they can reach me on my website at MyBendMortgage.com.
Karen: Well, that's easy to remember, MyBendMortgage.com.
Thank you so much for being back, Randy. I'm excited to send some clients your way.
Randy: Right! Thank you for having me, Karen.
https://media.blubrry.com/house_talk_bend_oregon_real/p/nestbendrealestate.com/wp-content/uploads/2017/12/Randy-Vance-Edited.mp3
Podcast: Play in new window | Download
Subscribe: Apple Podcasts | RSS