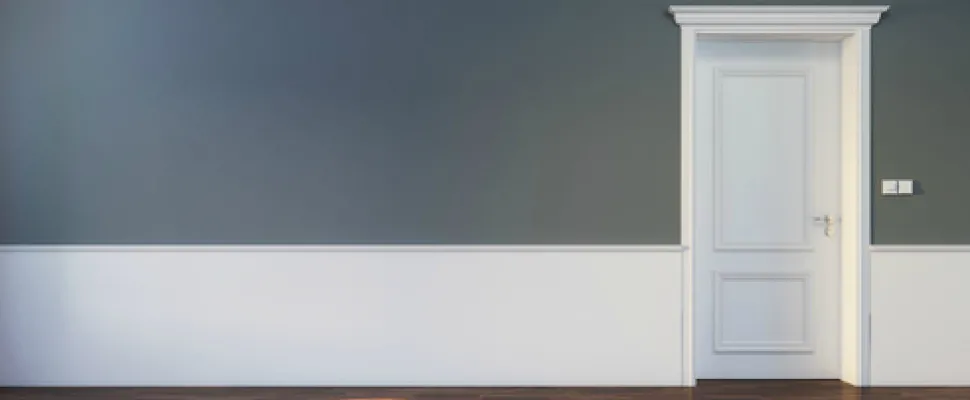 How to Make Your House Look Expensive
---
Most of us want to live in the kinds of houses that grace the covers of design and decorating magazines, yet few of us actually have the budget to buy these luxury homes. Oh that we had the bank accounts of Mr. Clooney or Ms. Aniston!
Well, here is some good news for you: while you may never have the savings account of a Hollywood A-lister, you can easily and cost-effectively make your house look much more expensive than it actually is.
Here are some simple tricks that will make your home suitable to grace the cover of a magazine.
Declutter
Take a look through one of those luxury home magazines and what's the main thing you won't see on those pages? Clutter! Nothing says "low end" more than disorganized piles of books, grouping of disjointed knickknacks and other miscellaneous items on shelves and table surfaces.
A fantastic first step toward making your home seem expensive is to go through each of your rooms and get rid of anything that doesn't have real value or meaning to you. While you don't have to make your room completely bare, edit those items that don't fit your personal style. You may love your great aunt's Hummel collection she left you in your will, but does it really belong on your coffee table? No, it really doesn't. Consider storing or donating items that your space can live without.
Find places in your home where items like children's toys, shoes and daily mail can live. Clean out a closet and organize it so items you need, but should be kept out of view, can live.
Make Your Home Sparkle
How many mansions do you think have dusty baseboards and cobwebs on the light fixtures? Answer: zero.
While we're not suggesting you spend time each weak doing an extensive cleaning of your home, it is worth it to give your house a spit shine once or twice a year. By doing so you can spend less time each week keeping up that cleanliness.
Here are some areas that need a spit shine every once in a while:
Grout – Do you think George Clooney has dirty grout in his shower? Nope, so give your tiles and grout (bathroom and kitchen) a good cleaning. If necessary, regrout those particularly nasty areas. It doesn't cost that much and you can do it in a weekend.Floors – You don't have to refinish wood floors but you can actually give them a good steam cleaning once or twice a year just like you would wall-to-wall carpeting. Steam cleaning will give dull wood floors a lift to the finish and make them look like new again.Windows – If you have to maneuver your head to see through the one clean spot on your window, it's time to give them a thorough cleaning inside and out. This is especially true for homes with little kids and pets, whose sticky fingers and big wet noses can really mess up that glass.
Improve Your Lighting
Most people use lighting to see stuff in their house, but designers of luxury homes use lighting to define spaces and make a small space look grand.
Lighting sets a mood and can make an ordinary corner of your living room seems cozy and inviting. Take a look at each of your home's rooms to see if you could use lighting to differentiate among specific areas. Is there a reading chair by a window in your living room? Consider placing a nice table lamp beside it.
Wall sconces are a great way to cozy up a room while making it look luxurious. Also, many lighting designers swear by dimmer switches for overhead lights. As a bonus, it's a pretty simple DIY project. And finally, use warm-colored lightbulbs as cool tones are harsh and can make your room look… well, less than expensive.
Change Your Hardware
One of the simplest ways to update your home and give it a more expensive look – yet on a budget – is to replace any dated hardware.
For instance, maybe you have old, gold drawer pulls in the kitchen. Why not opt for some nice brushed steel or even crystals pulls instead? Spend a weekend searching your local hardware stores and even thrift stores for something that catches your eye. The best part is, drawer pulls are ridiculously inexpensive, with prices starting as low as $2 each.
Another easy and relatively inexpensive way to give your home a luxurious update is to change your countertops and faucets. If your budget allows, consider replacing your sinks as well.
Time to Repaint
Time to flip through that home décor magazine again. Notice anything? Most luxury homes' rooms are painted in gorgeous colors. White walls in every single room screams, "This home ain't luxurious!"
Paint is relatively cheap and you can do it yourself to save money. As for colors – neutral tones will always be traditional, elegant and classy. But that doesn't mean a bedroom can't have a bit more color. Consider only painting one wall a bold color as a nice accent. All four walls don't need to be "Marigold."
Also, paint isn't just for walls. Think about painting doors, window trim, ceilings and even wood floors to make your space inviting.
Updating your home so it looks expensive does not need to cost much at all, just a bit of your time on one or two weekends will do the trick, and soon you'll be the envy of the neighborhood.