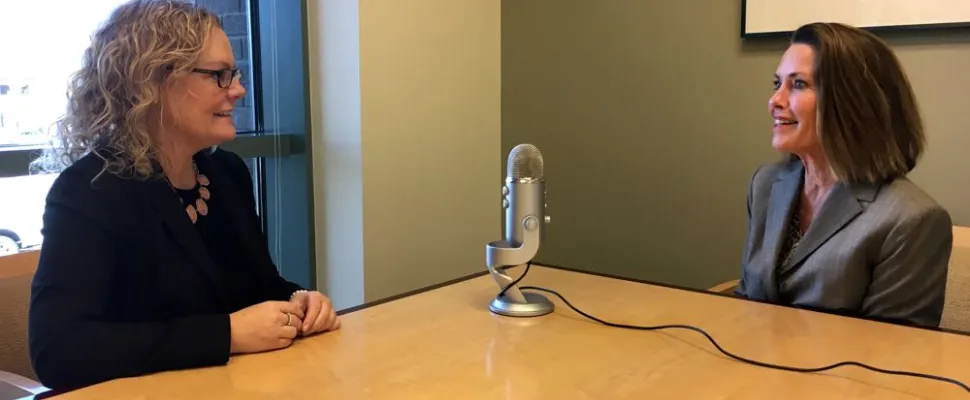 Bend, Oregon Home Buyer Assistance Programs with Tammy Baney, County Commissioner
---
Home Buyer Assistance Opportunities in Bend, Oregon with Tammy Baney, County Commissioner – House Talk Episode 56
https://nestbendrealestate.com/wp-content/uploads/2018/03/House-Talk-Tamy-2.mp3
Karen Malanga: Hi, this is Karen Malanga with another edition of House Talk. I'm so excited to have Tammy Baney back. Tammy, thank you so much for coming. She's super busy. And it's really an honor to have her here. She is our County Commissioner and she touches so many different aspects of housing, not even just particular in Central Oregon, but all across the state.
So, I would like to know, Tammy, we get so many clients, they just don't think they can afford a home, they don't know the programs that are out there. We know a few, but I have a feeling you know a lot more.
Tammy Baney: Well, first, thank you so much for having me back. I'm thrilled to be here. It's great to see you! And yes, I do feel that, for some, it feels daunting. We hear a lot about affordability. We hear a lot about income. Folks just don't really know where to go to get information.
We have a couple of great programs that are non-profits in our community. We have our housing authority which is Housing Works. And we also have Neighbor Impact. Well, Neighbor Impact is really if I need food or energy assistance, my electricity bill. But they have a program that is for home ownership and first time home buyers that I think is pretty fantastic.
So, I wanted to talk a little bit about that today so that folks know that there are resources out there. And even if it's not for them, maybe they could share those resources with a friend.
Karen: Sure! Yeah. No, I would love to hear more about Neighbor Impact. I used to actually—like 10 years ago, I actually taught the first-time home buyer class at the Central Oregon Association of Realtors.
Tammy: Oh, wow! Oh, my goodness.
Karen: But I haven't been connected in that way for decades. So it's really exciting to get an update on that.
Tammy: Yes. Well, they've been growing. And they're a really important partner in the community.
So there is a program called Home Source at Neighbor Impact. And they provide personal finance classes, like what you have just mentioned as well, financial coaching to make sure that folks understand what it means to be a homeowner and how to manage finances. We both know that that's important.
They also have a couple of programs that are really important also. They have a Match Savings Account. And that is run by a lottery. So people would want to get that information soon. And for every dollar invested, it returns $3 in a match—up to $3000.
Now, $3000 may not seem like a lot. But if you're trying to save…
Karen:  It's a huge amount!
Tammy: It's a huge amount.
Karen: Yeah.
Tammy: The other program that is not run by a lottery is the Goal Savers Program. And that's a 1:1 up to $1000. But also, just imagine if you're just starting to save, and you have $1000 in the bank, it gives you a sense of security and a sense of feeling as an opportunity is in front of you.
Karen: Yeah, there's a sense of optimism about it. I think it also happens.
I think, sometimes, first-time homebuyers, they don't realize that this is a big investment. It's probably one of the biggest investments they'll ever make in their life. So anything you can help to have them save towards that goal is amazing.
Tammy: Yes! And you also bring up another good point: "What does it mean to be a homeowner?" They have programs that also help with that. I think we don't know. We don't know. So I'm always one for reaching out for resources to make sure that we can educate folks and that they can feel prepared and like they have that hope in front of them too.
Karen:  Yeah.
Tammy: There's one other program. And that's the First Time Home Buyer Program through the state of Oregon. And that one, that provides 3% towards closing cost. And they also have downpayment assistance. They help establish individual development account (also a way to save money for your downpayment).
So, between those two resources, there's a lot of hope out there for first-time homebuyers.
Karen: There's a lot of hope out there. Yeah, I think so.
I do want to mention—first of all, I want to thank you for coming. But I also want to mention that you are up for re-election on May 15th.
Tammy: Yes, I am.
Karen: And it's so nice to see how knowledgeable you are and how much you care about the community. So, I want our listeners to know that you definitely have our vote. And we hope that they'll vote for you as well.
Tammy: Thank you.
Karen: And I'm also going to offer to put this information onto our website, NestBend.com.
Tammy: Great!
Karen: And then, how can people reach you Tammy?
Tammy: So, they can reach me via email at TammyB@Deschutes.org. And then, I'll also provide my cellphone number because I want people to feel that they can reach me—541-419-2233.
Karen: That is so welcoming. Thank you so much.
Tammy: You bet! Thanks for the opportunity. Great to see you.
Karen: You too!
https://media.blubrry.com/house_talk_bend_oregon_real/p/nestbendrealestate.com/wp-content/uploads/2018/03/House-Talk-Tamy-2.mp3
Podcast: Play in new window | Download
Subscribe: Apple Podcasts | RSS