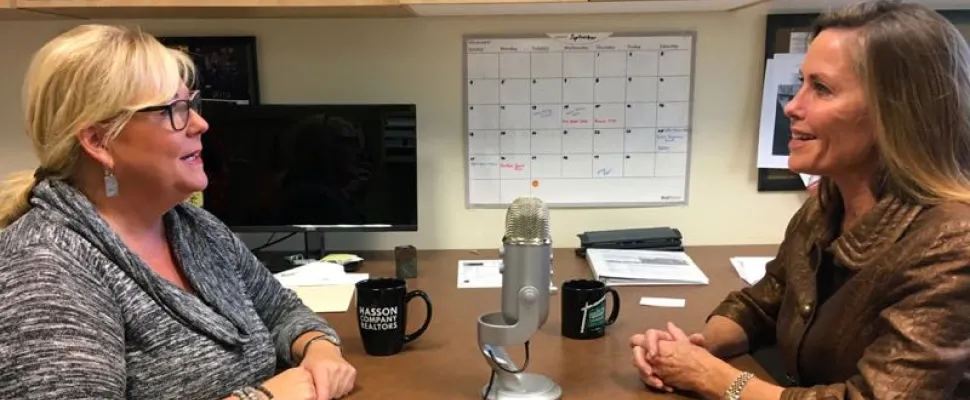 All About Fabulous Finds in Bend, Oregon with owner, Metina Christopherson
---
House Talk Episode 28: Have you visited Fabulous Finds in search of a treasure? If not, you're missing out.
https://nestbendrealestate.com/wp-content/uploads/2016/10/Metina-Christopherson.mp3
Karen Malanga: Hi, this is Karen Malanga with House Talk. I'm really happy to welcome Metina Christopherson from Fabulous Finds.
I love her store. I have found the best old bench. She has this, I forget already, but it's some sort of rice bed. And it is the coolest piece of furniture. I've been wanting to look at it for a long time, but she's got all these other neat accessories and things piled on top of it.
Metina, can you just explain a little bit about how you find everything for Fabulous Finds, and where people can find you, and what your mission is?
Metina Christopherson: Well, thank you, Karen. Yes, I started my business, my brick and mortar, 5 ½ years ago. And it started out as an accessories business. Everyone wanted to buy my displays because I love unique displays.
Karen: Well, you're very talented.
Metina: Well, thank you.
I like rustic, vintage, re-purposed. And everyone wanted to buy that. So it evolved into a little bit more home décor. Although I have a passion for vintage, it seems to be going in the direction of more rustic vintage and re-purposed furniture and garden and that.
The store is a blend of old and new. I love to put the brand new candle collection in with my rustic buckets, barn wood and upcycled furniture.
Karen: I love visiting. I just go in and I even just get ideas. But I love the old metal that you have. Right when you pull up, you've got a lot of old metal to the left.
And then the furniture, I guess I'm so impressed because I walk in, and I don't really notice anything. And then I'm there for about 10-seconds, and then I start to notice so many things.
And a lot of it is because the furniture you're using and it's for sale, is part of the display.
Metina: Exactly!
Karen: So at first, you don't notice it. And all of a sudden, you're like, "Oh, my gosh. Look at that great cabinet right there. I love it. I have to have it."
Metina: Well, I hear that a lot. People say, "I've gone through, but now I'm seeing things that I didn't see before."
So it's twice around kind of place.
Karen: I think it's the perfect place for just finding a really unique piece for your home.
And also, you've got great gift items. I have to admit, I bought some really cute towels and just small signs and stuff for girlfriends.
I even bought a coat. I guess it's a coat. You've got clothing over in one corner. I find your store to be irresistible.
So, how can people find you? And then also, I heard that you're growing.
Metina: Yes. We're located on the way to Downtown. We're on between Franklin and Greenwood on Irving. But we are in the alley, so it's a little trickier to find because you can't turn off of Greenwood. So I always tell people to come down, and head down Franklin, turn at Ben, Lock & Safe and look for the Neil Kelly Building. We're on the north side.
Karen: And what hours are you open?
Metina: We're open Tuesday through Saturday, 11 to 5. And we try to do some really fun weekend events and things like that, so it's good to stay in touch with us. We are growing. We took over the warehouse next door, so that we could have a little more retail space and not have our back storage room that can be used as floor space.
Karen: I encourage everyone to go visit, and find Fabulous Finds. I can also find it when I go to the paint store on the corner of Greenwood and 3rd. And if you park on the side of the paint store, you can actually just sneak down the alley, and there's City Thrift, and then there's Fabulous Finds.
Metina: Exactly!
Karen: I love it. Thank you for being here today.
Metina: Thank you.
https://media.blubrry.com/house_talk_bend_oregon_real/p/nestbendrealestate.com/wp-content/uploads/2016/10/Metina-Christopherson.mp3
Podcast: Play in new window | Download
Subscribe: Apple Podcasts | RSS