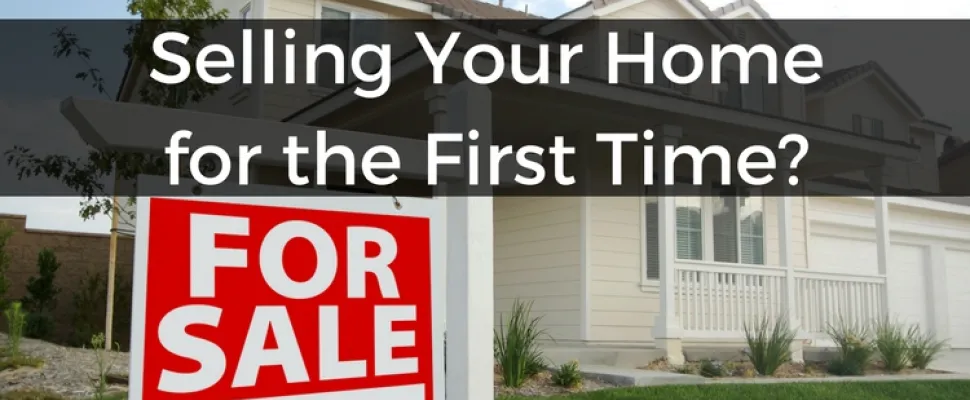 6 Tips for First Time Home Sellers
---
You've owned your first home for a while. Now you want to sell it. Perhaps you're just moving across town, or perhaps you're moving across country. Perhaps you need the income from this sale to fund your purchase of a new home in the same price range, or you may be downsizing or upsizing.
Whatever your reason for selling, you want to maximize the profits on your home sale.
Here are a few tips to help smooth the process of your home sale.
Fix any problems
Before you sell your home, your potential purchaser will have a home inspection done. Ideally, pay for a professional home inspector to inspect your home before putting it on the market. That way there are no surprises for you or your buyer. The inspector will review your home visually – climbing up into the attic, going into the crawlspace, walking around the exterior. He or she will make a list of items that don't work properly or need to be fixed.
Anticipate this inspection by fixing everything that needs to be fixed before you even put it on the market. Power wash mold off the siding, repair cracked sidewalks, install smoke detectors in every room and a carbon monoxide detector on every floor if they are not already there. If you've been putting up with "temperamental" toilets or door handles, it's time to get them fixed.
Consider reasonable upgrades
Look at your home dispassionately. If the carpeting is worn you may want to have it replaced…unless you have beautiful hardwood floors underneath the carpet. A potential buyer may prefer hardwood floors to carpet and tear out the new carpet you just put in! Similarly, you may give all the rooms in your house a fresh coat of paint. But the home buyer may come in and decide they want a completely different color scheme – so they'll paint over your nice new paint job.
The rule of thumb is this. If the carpet is worn, replace it. If it isn't, leave it be. If the walls have cracks, spackle them and apply a new paint job. If there's nothing wrong with the walls, leave them be.
Remember "curb appeal"
"You never get a second chance to make a first impression." That's an old saying but it's as true now as it ever was.
But just as you don't want to make improvements to your house that your potential buyers may not want, so you may not want to make improvements to the outside of the home, either.
If you don't already have a flower garden, for example, don't add one. The new home owner may prefer to just have a simple lawn.
Just make sure that what you do have looks good. Keep the lawn well mowed and sod any bare spots. If you have a flower or vegetable garden make sure that it's weeded.
One inexpensive improvement you can make is to add exterior lighting to the home – solar powered light stakes lining the path to your front door and motion-activated lights by the garage.
Decide if you'll show furnished or unfurnished
Some experts will advise you to empty your home and show it unfurnished to potential buyers. Other experts will say, no – show it furnished to help give the prospect an easy way to envisage how their own furniture will look in the home.
Your decision may be a financial one – rather than store furniture while you wait to move into your new home, leave it in your old home to save money on storage costs. If you've already moved into your new home you won't have any choice about whether to show unfurnished, of course.
If you do show it furnished – do not have it cluttered! Again – you want just enough furniture to help people envisage how their own furniture will look in the rooms. Pack away all extraneous books, magazines, knick-knacks and so on so that there is nothing but the furniture to catch the eye.
Show many professional quality photos of home
It's very important to have professional quality photos of the interior and exterior of the home which is why we hire a professional photographer to photograph all of our listings. Home buyers are connected to the internet more now than ever before and they will want to see photos of every aspect of the home before they stop by for a visit.