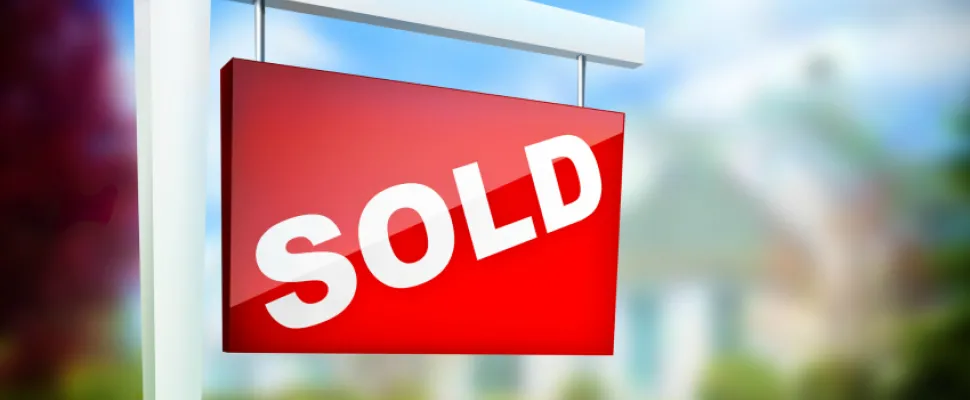 5 Tips for Selling Your Home Faster
---
People often have feelings of doubt when selling their home: "Will my home sell for as much I want for it?," "Will it sell at all?"
If you're selling your home, we're here to help make the process simple – click here to learn how.
5 Tips for Selling Your Home Faster:Offer your home in the right season. (Here in Central Oregon – that's almost year-round.)
Most people go home shopping in nice weather. They've waited all winter for that nice weather to come, so they will be out in droves in the spring time. But, here in Central Oregon we have an average of 300 days of sunshine a year – so we have a broader sales window than many places.
And selling your home in the winter here can work too. It's all about helping people imagine themselves living in your home – think tasteful holiday decorating, a crackling fire, some wonderful aroma coming from the oven.
Make repairs before you sell.
The current real estate best practice is that, when someone commits to buying your home, it is contingent on what is found during the home inspection. A home inspector will come to your house and investigate everything from your basement to your garage to your attic, from the roof to the lawn, and make a list of items that need to be repaired or replaced.
The home owner will then have to fix these things before the buyer moves in – or perhaps have to renegotiate the price if it's a 'big ticket' item that the buyer will have fixed once they move in.
Rather than waiting for a home inspector to tell you what needs to be fixed, be proactive and get things fixed ahead of time.
A buyer may not object to moisture condensed within the double-windows in a bathroom, but will certainly look twice at a piece of sidewalk that has been crumbled up by a tree root, gutters that are hanging loosely, dead trees in the yard, and so on.
Have everything serviced – your HVAC, your water heater, etc. –  before you offer the home for sale, and when the subsequent home inspection gives the house a clean bill of health, that will increase the comfort level of the buyer tremendously.
Make sure you have curb appeal.
There's more to "curb appeal" than just making sure that any dead trees are removed, and that any serious sidewalk cracks or crumbles are fixed.
It's important that when a potential buyer drives by your house for their "first impression" that they see a well-groomed lawn and well-groomed flower beds if you have any. If you are an "absentee-seller", make sure you make arrangements to have the yard maintained on a regular basis.
If you do not already have flowerbeds in your front yard, there's no need to add them. Flowerbeds can add "curb appeal," but they are also a lot of work and the new owners may not want flowerbeds to begin with, so putting them in is an unnecessary expense. Instead, buy some planters of varying sizes and fill them full of flowers. They'll add the requisite color that is always pleasant to see at a small expense.
If you have chipped or peeling paint, be sure to repair it. Even just freshening up the trim paint can add to the look of a well cared for home.
Repaint interior rooms if needed and replace dated decor.
Many buyers who move into a home will decorate it according to their own tastes – and that includes repainting with a color scheme that suits their new décor.
For that reason, repainting every room can be a waste of money. The exception is if the walls are very bright colors or have lots of nail holes or imperfections that need repair. In these cases, repainting with a washable, light color is a good idea. Light colors can give a more airy look – and also make it rooms look larger.
If you have carpet, have it thoroughly cleaned, taking care to remove obvious stains. And should you decide to put in new carpeting, make sure to vacuum thoroughly several times to remove any loose fibers that may pill on the new carpet.
"Stage" your home properly.
"Staging" the home is the curb appeal of the interior of the home. Typically you can stage a home with your existing furniture, but you'll likely want to remove some of it to give each room a spacious feel. Be sure to remove any clutter – piles of mail or books, etc. Homes that have been properly staged help potential buyers make their decisions faster because it's easier for them to visualize themselves living in the space.
Summary
If you're planning to sell you home, give us a call now with any questions you have. We will take the stress out of the process for you, here's how.